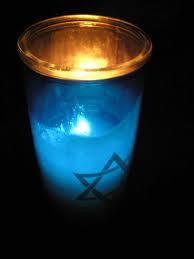 Obituary of Randie Ellen Rubenstein
Randie Ellen Rubenstein, 60, of Allentown, New Jersey, passed away on October 7, 2023.
Randie was born in Lakewood, New Jersey, in 1963 to Joseph and Marcia Rubenstein. She and her
sister Debra were raised on the Cutler-Rubenstein Poultry Farm in Howell, NJ, under the watchful
eyes of their grandparents Jacob and Sonia Rubenstein and great aunt and uncle Pearl and Israel
Cutler. She graduated from Rutgers University with a bachelor's degree in English and worked in
publishing until returning to the family farm to build a greenhouse business, eventually partnering
with Don Vona to run Dion's Tree Service, which performs land clearing, tree maintenance, and
related services. Randie was a true sports devotee to her beloved NY Mets and NY Jets but was also
an avid Brooklyn Nets and NY Rangers fan.
Randie is survived by her mother, Marcia, sister Debra, (her) life and work partner, Don Vona, and his
daughters Karra, Danielle, and their families.
Funeral Services will be held graveside on Tuesday, October 10th, at 1:00 p.m. at the Freehold Hebrew
Benefit Society Cemetery in Freehold, NJ.
Randie was very generous with her time and money and supported many charitable organizations.
Donations to any of these Charities Supporting Israel in Randie's honor would be greatly appreciated at
this difficult time for the people of Israel and Jews around the world.
Graveside Funeral Services
1:00 pm
Tuesday, October 10, 2023
Freehold Hebrew Benefit Society Cemetery
Business Route 33 West
Freehold, New Jersey, United States
Shiva
The family will be sitting Shiva after the service and until Friday at sundown at the home of Marcia and Don.