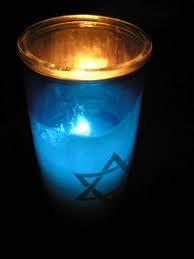 Obituary of Sharon Jill Chester
Sharon Jill Chester, née Zeichner, of Brick, NJ, died at home on September 10, 2023.
Sharon was born to Norman and Rita Zeichner on November 10, 1963. She was born and raised in Lakewood, NJ, and was a proud graduate of Lakewood High School in 1982. She graduated from the University of Pennsylvania's Dental Hygiene program in 1985 and began a career as a dental hygienist soon after.
She met Marc Chester in November 1988; though they grew up only blocks from one another in Lakewood, they had never met until Marc's sister Susan connected them. They were engaged in 1989 and married on September 16, 1990.
After the birth of her eldest son, Elliot, in 1993, she devoted herself to being a full-time mother and homemaker. She was also an active participant in the alumni association for Penn Dental Hygiene; in various PTA groups, as a member at Congregation Ahavat Shalom in Lakewood, where she maintained membership for over three decades; as a member of Congregation Beth Or in Brick; and with Chabad of Toms River, where she spent 16 years heavily involved in events and activities and was named an "Aishes Chayil" (Woman of Valor) in 2015.
Sharon was a doting and loving wife and mother. A typical day saw her doing shopping, cooking, cleaning the house, and driving her children to and from a sprawling array of practices and activities, all with a perpetually upbeat, can-do attitude. In the mid-2000s, she resumed part-time dental hygiene work and soon had many patients who specifically requested her to clean their teeth because of her outgoing nature and easy company.
She was a fiercely independent thinker and personality who always did anything and everything she could to look out for her friends and family. She cherished any time she could spend with her friends and family and was happiest when she was able to care for, nurture, and nourish (both spiritually and literally) those around her.
Sharon is survived by her husband Marc; her children Elliot, Emily, and Evan; her siblings Jeffrey, Andrea, and Michael; her grandson Saul; numerous cousins, nieces, and nephews from the extended Chester, Zeichner, and Raybin families; and many friends. We all loved her dearly and will miss her immensely.
Funeral services will be held at Belkoff Goldstein Funeral Chapel in Lakewood, NJ, at 10:30 a.m. on September 11, 2023, followed by interment at Floral Park Cemetery in South Brunswick, NJ.
In lieu of flowers, Sharon's family requests that friends and family consider donating blood at their local blood drive or making a monetary donation to the American Cancer Society.
Funeral Services
10:30 am - 11:15 am
Monday, September 11, 2023
Belkoff Goldstein Funeral Chapel
313 2nd St.
Lakewood, New Jersey, United States
732-364-0900
Graveside Committal Services
12:30 pm
Monday, September 11, 2023
Floral Park Cemetery
104 Deans Rhode Hall Road
Monmouth Junction, New Jersey, United States
Shiva
Shiva will be observed at the family home in Brick until Thursday.