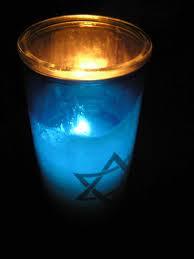 Obituary of Rosalyn Gindoff
Rosalyn Stein Gindoff (August 12, 1928 - January 12, 2023) Wife, Mother, Grandmother, and Great Grandmother "Gigi," Rosalyn ("Roz") Gindoff (94) passed away at Jersey Shore Medical Center on January 12, 2023 after a prolonged illness, twelve hours after her husband of 75+ years, Abe, died.
Roz was born in Brooklyn, NY on August 12, 1928 to Jacob and Ida Stein, the fourth of four children: Murray, Harry, and Esther. The family moved to a chicken farm in Jackson, New Jersey for Roz's high school years, graduating Lakewood High School and eventually Georgian Court College. Loving her job, she taught English and history to 7th and 8th graders for over 25 years at the Lakewood Middle School. Passionate about her job, she influenced the lives of hundreds of students and inspired many to the love of learning. Up until her death, many of her former students kept in touch with her.
Roz married Abe Gindoff on April 20, 1947 in Lakewood, NJ, and the couple lived on a chicken farm operated by her parents in Jackson, New Jersey where they raised their children. They moved to Lakewood where they lived for over 50 years. In recent years, Roz's favorite activities, other than spending her days with her grandchildren and great grandchildren, were creating many needlepoints and working crossword puzzles.
Roz is survived by her loving family: Son Skip and his wife, Nancy, along with her grandchildren, Keith, Scott (Dr. Kelly), Amy, and Julie (Steve Yenisch) and great-grandchildren Tyler, Haven, Alexis, Bryce, Ryker, Reagan, and Reid. Also surviving are daughter and son-in-law, Jacqueline (Jackie) and Les Aufseeser and her grandchildren, Robert (Liat), Glenn (Jessica), Paige (Dr. Alan Guy), and Andrew and her great-grandchildren Ilana, Daniella, Nathan, Jonah, Spencer, and Aubrey. She is also survived by many nieces and nephews.
Funeral Services
10:00 am
Friday, January 13, 2023
Beth Am Shalom
1235 Highway 70
Lakewood, New Jersey, United States
Graveside Committal Services
10:30 am
Friday, January 13, 2023
Beth Olam Memorial Park
Route 70 West
Lakewood, New Jersey, United States