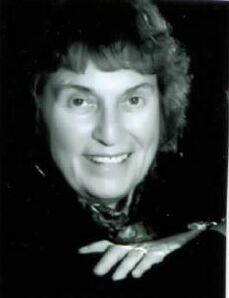 Obituary of Davida I. Schachter
Davida Schachter, age 83, of Lakewood NJ, passed away on October 2, 2022, due to a stroke. Davida was born January 19, 1939, in Philadelphia, Pennsylvania to Sally and Bernard Ivker. She was the oldest of three siblings and also the oldest of many cousins - part of a large and close network of family that often celebrated holidays and simchas together.
Davida attended Philadelphia Girls' High School, and then the University of Pennsylvania, where she majored in microbiology. She was predeceased by her husband, Harold Schachter, whom she met in anthropology class and married in 1959. Prior to moving to Lakewood, they lived in Ocean Township, NJ raising their three daughters Deborah, Alisa, and Sharon.
Davida was a lover of words. She started talking at age 9 months, and never really stopped; she was warm and outgoing and could talk to anyone. Word puzzles were one of her favorite ways to pass the time, and her multi-syllabic vocabulary influenced how her kids and grandkids communicate to this day….
Davida was insatiably curious, a clipper of countless articles, and an avid reader and collector of books. Among her many saved quotes was this one from Anna Quinlan: "I would be most content if my children grew up to be the kind of people who think decorating consists mostly of building enough bookshelves."
Davida's varied interests and activities included hosting a radio interview show, Dialogue with Davida, for which she received recognition for raising cancer awareness. She relished volunteer work teaching English to New Americans. She served as an editor of her local community newspaper. She enjoyed cooking and loved to make her favorites - sponge cake or kugel - for the holidays. Most notably, Davida was a skilled, lifelong bridge player, and for many years worked along with Harold as a bridge instructor for major cruise lines, enabling her to travel the world at a steep discount, which she adored. At the time of her unexpected death, she was pouring over travel brochures and Road Scholar offerings, enthusiastically planning her next set of adventures with her dear friend Jim.
Davida will be remembered for her ceaseless love of her grandchildren, and her conviction that nearly everything is worth saving because it will surely come in handy for someone, someday.
She is survived by her daughters Deborah Schachter and husband Tom Bunnell (Concord, NH), Alisa Barry (Chesterfield, NH), and Sharon Mabile (East Harwich, MA); grandchildren Noah Bunnell, Eliza Bunnell, Nicole Barry, and Boden Mabile; siblings Barry Ivker and Miriam Biale; and many, many other loving relatives and friends.
A graveside funeral service will be held on Friday, October 7th at 11:00am, at Beth Olam Memorial Park, adjacent to Temple Beth Am Shalom on Route 70 in Lakewood NJ.
Memorial donations to honor Davida and support a wide range of social justice organizations may be made to American Jewish World Service, PO Box 568, Etna, NH 03750.
Graveside Funeral Services
11:00 am
Friday, October 7, 2022
Beth Olam Memorial Park
Route 70 West
Lakewood, New Jersey, United States