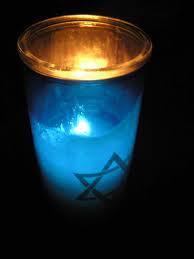 Obituary of Adele Shuldman
ADELE SHULDMAN. MANCHESTER, NEW JERSEY
(1929 - 2022)
Adele Shuldman (Hirschfield) passed away on September 8, 2022 at age 93. Her husband Herman Saul ("Sol") Shuldman predeceased her in 1992 after 38 years of marriage.
Born in the Bronx, New York, Adele graduated from the City College of New York and completed her Masters at the State University of New York at New Paltz, New York.
Adele was an elementary school teacher for over 20 years in East Ramapo, New York most often teaching fifth grade.
In 1987, Adele and Sol purchased a home in Leisure Village West, Manchester, New Jersey, where they moved full-time in 1991.
Adele was very active in the Leisure Village West Civic Association and helped moderate many community elections. She dedicated her volunteerism to Hadassah where she held various local leadership positions.
Adele adored, Sol, who she met at a dance and said one of the things which attracted her to him was his height. They lived life together.
Adele loved her family and friends, some of which she first met in high school. She played bridge and enjoyed trips to Atlantic City, New Jersey.
Together Adele and Sol had three sons, Bennett and Bart (twins) and Arthur. She leaves behind Bennett and his wife Mary, Bart and his wife Susan and grandchildren, Steven, Jeffrey (husband Jeff), Allie and Avery.
Adele will be laid to rest on September 19, 2022 at Beth Olam Memorial Park, Lakewood, New Jersey.
The family requests donations on Adele's behalf be made to her wonderful and caring hospice care provider:
Francine Kelton, Director
Funeral Services
11:00 am
Monday, September 19, 2022
Beth Am Shalom
1235 Highway 70
Lakewood, New Jersey, United States
Graveside Committal
11:45 am
Monday, September 19, 2022
Beth Olam Memorial Park
Route 70 West
Lakewood, New Jersey, United States