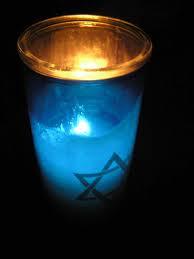 Obituary of Clarice Teck
Clarice Teck was a beloved wife, mother, grandmother, great grandmother, sister and friend. Though born in April 1925, she was perpetually 39 years old. Clarice is survived by her children Robert Teck and his wife Roberta of Boca Raton, Florida and Denise Gertner and her husband Alan Gertner of Toms River, NJ, as well as eight grandchildren, Lauren and Rob, Rachel and Steve, Jaimee and Doug, Danielle, and Jason and seven great grandchildren, Jeffrey, Natalie, Caroline, Dylan, Talya, Shir, and Libby.
Clarice was born in Brooklyn, New York where she married her dear husband of 51 years, Paul Teck. She moved to and settled in Lakewood, NJ where she raised her family. A vital member of the Lakewood business community and active in the Jewish community - Clarice was always ahead of her time. She was the epitome of glamour, grace and strength.
She had a zest for life and was a world class traveler, visiting China, Japan, England, France, Spain, Israel, Mexico, Australia, New Zealand, the Bahamas, and many other countries. In addition, Clarice loved card games of all kinds, late night TV shows and movies, and shopping.
Clarice loved fashion and shopping, trips to Atlantic City and Broadway, and spent many nights with friends playing canasta, mahjong, or bridge. She was not one to sit home watching TV, but was "always on the go." Above all, family was the center of her life. Some of her favorite memories were of long "snowbird" visits with her family in Florida and celebrating holidays around a festive table or lounging poolside with her family in New Jersey. She was our family's matriarch by whom we set our compass. We will dearly miss her while also celebrating the life of this wonderful woman.
Donations in Clarice's honor may be made to The American Cancer Society or to Congregation B'nai Israel of Toms River, NJ.
Funeral Services
12:30 pm
Wednesday, July 6, 2022
Temple of Israel Mausoleum Chapel
Located at Beth Israel Cemetery, 1098 Woodbridge Center Drive
Woodbridge, New Jersey, United States
Shiva
Wednesday, Thursday, and Friday via Zoom