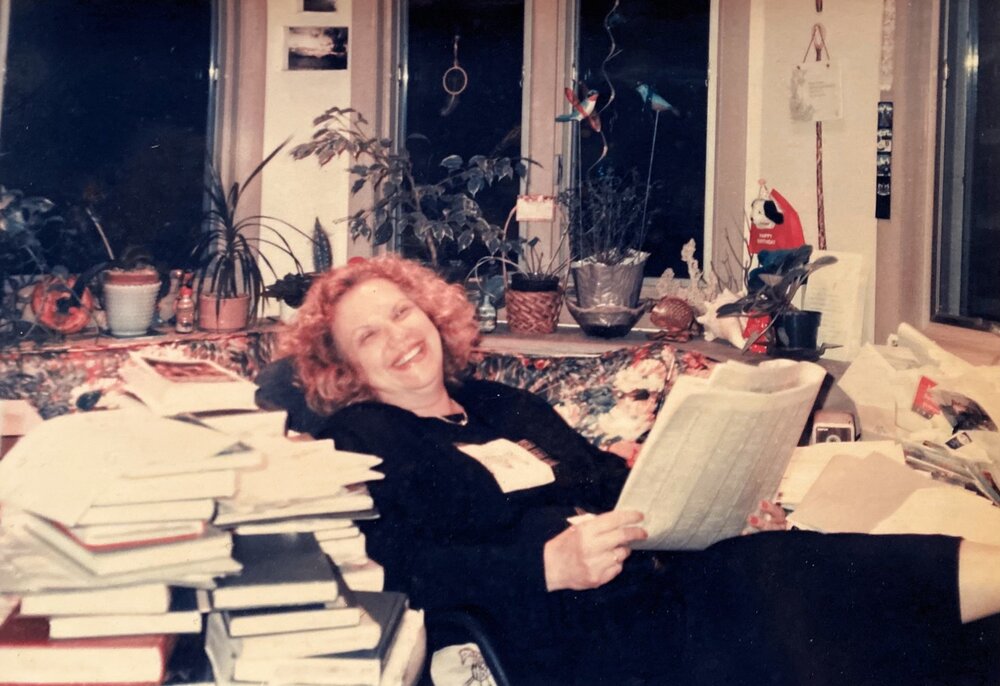 Obituary of Sherril L. Schuster
Dr. Sherril Schuster, 79 of Lakewood, New Jersey, passed away on 4/16/22 after a courageous battle with cancer. She was born in Paterson, NJ, and raised in Fairlawn, NJ. She received her undergraduate degree in Chemistry from Douglas College in 1964. She later received an associates degree in fine art and embarked on a career as a successful glass artist. Sherry studied at Pilchuck Glass School in Washington State under Dale Chihuly. Her glass work has been shown internationally.
Sherril began studying Sociology at Rutgers University and continued until she succeeded in obtaining her Ph.D. at age 60. During this time she taught for 22 years at Rutgers. Some of her favorite subjects to teach were Third World Women and Gender Studies.
Sherril could always be found with a book in her hand. She was a true life-long learner, always taking classes and reading three newspapers each day. She and Eddie loved to travel together and visited six continents. Many of their travels were inspired by her studies and included educational tours to get the most out of the experiences.
Sherril was active in Hadassah, Red Hats, book clubs, Lakewood Heritage Society, and many more charities and causes.
She was predeceased by her parents Ethel and Nathan Horowitz and her beloved brother Dr. S Martin Harwin who recently lost his own battle with cancer.
Sherril is survived by her devoted husband of 57 years Eddie Schuster, her loving children Natalie (Schuster) Cunningham and her husband Travis Cunningham, Robert Schuster, and Brian Schuster and his wife Lori Schuster. She was a devoted grandmother to Emma Deedle, Avery, Lilah and Katelyn, as well as many cousins, nieces and nephews.
In lieu of flowers, donations in Sherril's memory can be made to the Foundation for Women's Cancer at www.foundationforwomenscancer.org.
Funeral Services
12:00 pm
Monday, April 18, 2022
Belkoff-Goldstein Funeral Chapel
313 Second Street
Lakewood, New Jersey, United States
Graveside Committal
2:00 pm
Monday, April 18, 2022
B'nai Israel Ahavath Joseph Cemetery
898 North Midland Avenue
Saddle Brook, New Jersey, United States