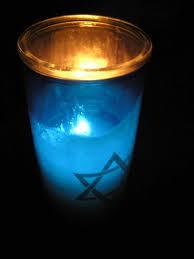 Obituary of Barbara J. Moglia
Barbara Solomon Moglia, 87, of Spring Lake Heights, NJ died at her home on January 17, 2022 surrounded by her family and loved ones.
Barbara was born in Montclair, NJ and graduated from Verona High School and Simmons College, Boston, Massachusetts. After college Barbara started her career as a buyer for Hahne and Company.
She and her husband Joseph (Buddy) moved to Spring Lake Heights in 1963. Together, they opened the Red Ranch in Wall, NJ and operated it from 1963-1986. Barbara also taught at Sandpiper Nursery School in Spring Lake from 1970-1976. Later on, Barbara worked in her daughter's store Linger, in Spring Lake where she was loved by customers.
Barbara loved the arts. From an early age she took her kids to New York to see plays and music giving them the opportunity to appreciate and learn to love the arts too. She was a very talented knitter and made beautiful custom pieces for friends. She always made blankets and baby clothes for everyone.
Barbara welcomed all into her home and offered family warmth to everyone. The Moglia house was often where family, friends, and their children's friends would congregate. Barbara was so well loved that even after her adult children moved out of the area, the children's friends continued to stop by to visit with Barbara.
She is survived by her devoted children, Robin Moglia (Bob Clancy) of Catonsville, MD and Stephen Moglia (Yolanda) of Plantain, FL, step-daughter Marise Galgano (George) of St. Michaels, MD, daughter-in-law Audrey Taucher (Washington, DC), sister-in-law, Joanne Solomon (Spring Lake Heights, NJ) and four grandchildren, Gina, Elise, Nick and Audrey. She is predeceased by her husband Buddy, her son Jay Moglia, her parents Hirsch and Gussie Solomon and her brother, Marvin Solomon. The family would like to thank Lola Robinson for the loving care she provided over the past months.
In lieu of flowers, please make donations to:
Spring Lake Heights Independent Fire Co #1
700 6th Ave, Spring Lake Heights, NJ 07762
Arrangements are under the direction of Belkoff Goldstein Funeral Chapel, Lakewood, NJ.
No services are planned at this time.
Funeral Arrangements are Private