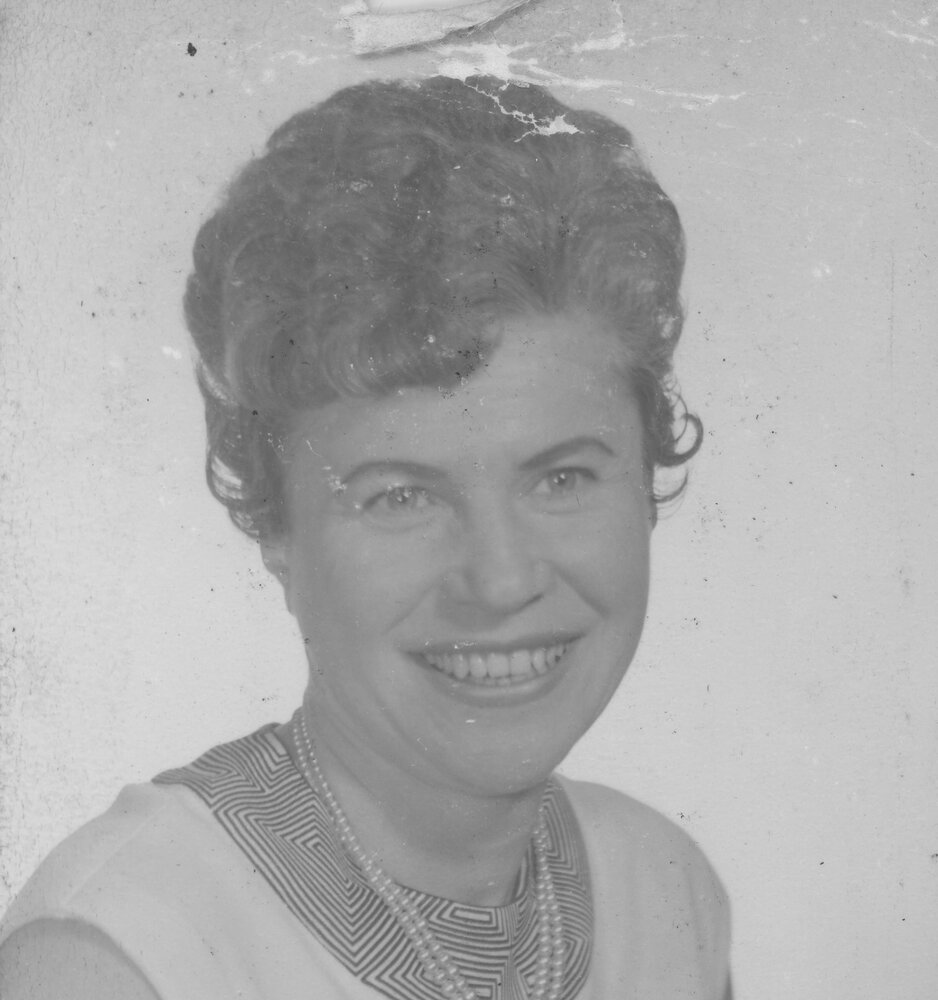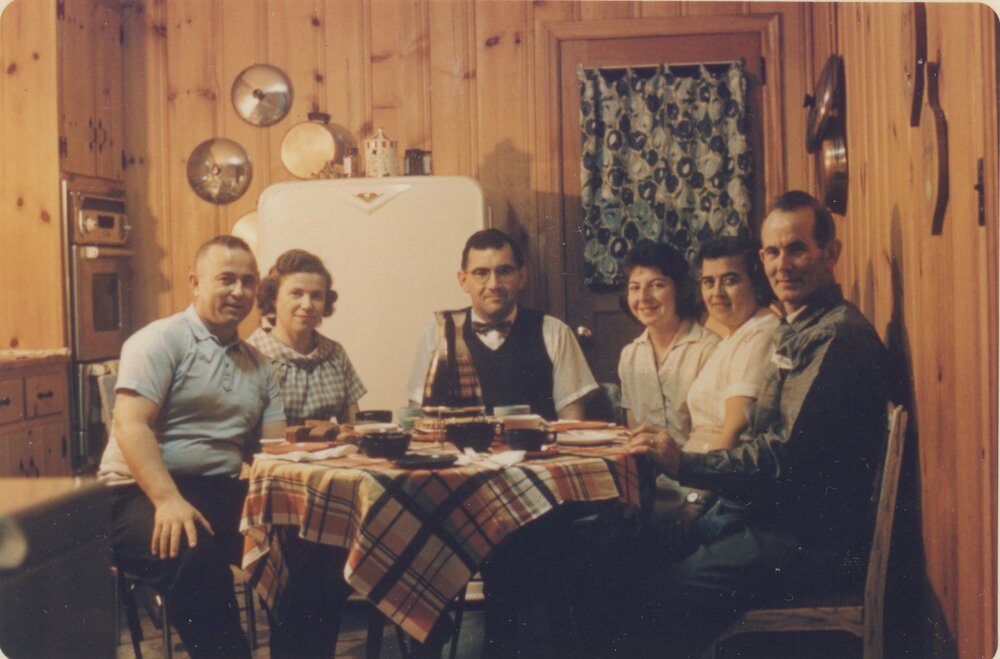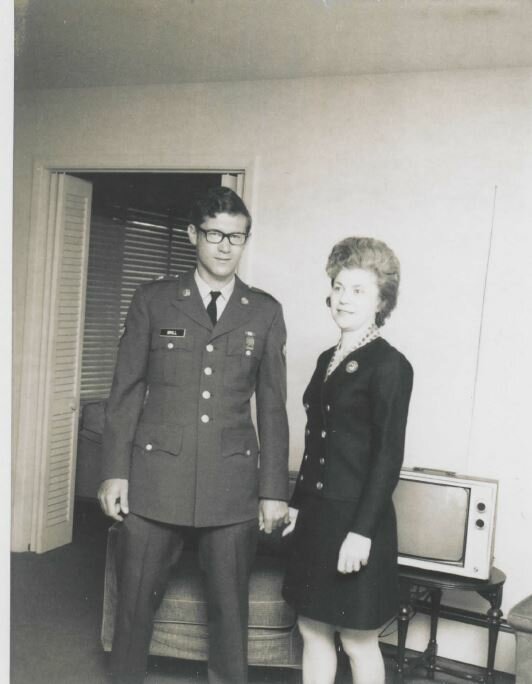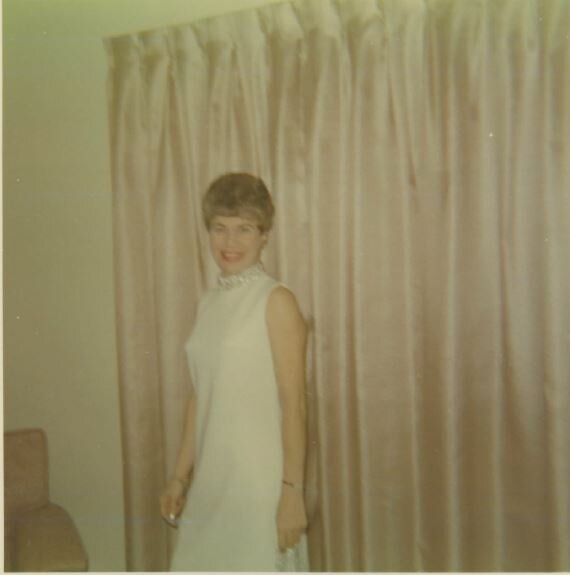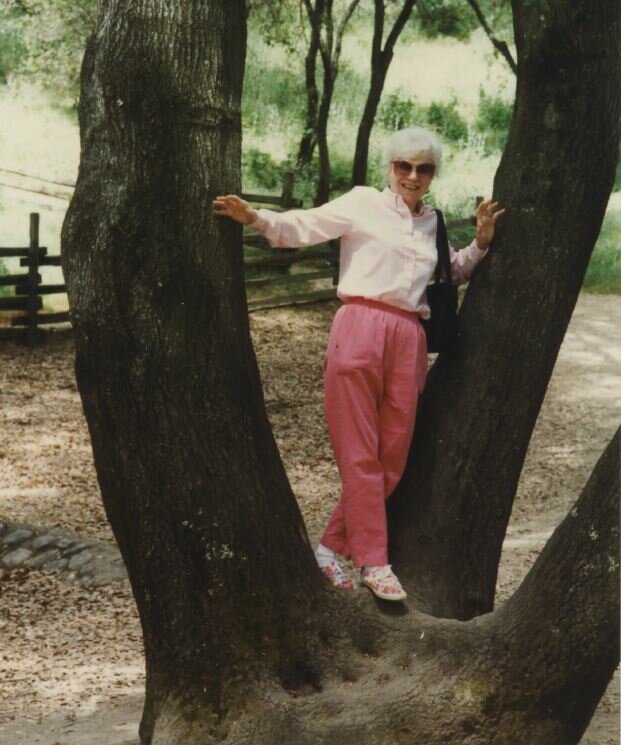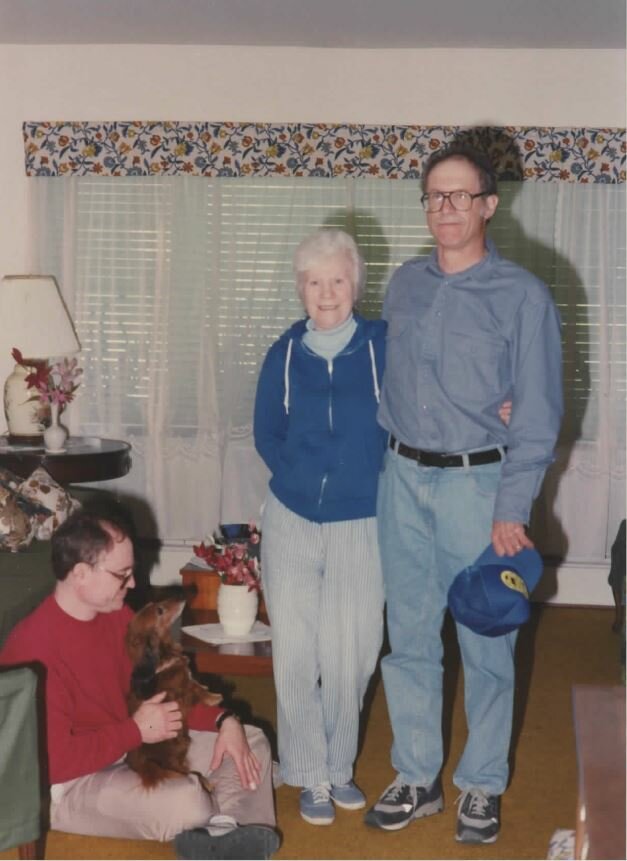 Obituary of Mala Esther Snyder
Mala Esther Wischnia was born on August 30, 1925 in Germany. Her father was a furrier and her mother took care of the family. Mala was able to complete 8th grade before Hitler unleashed the horrors of Kristallnacht upon Germany's Jewish population on November 9/10, 1938. Fear of further persecution by the Nazis drove Mala's family to send her to safety in London. A number of Mala's family members would perish in the Holocaust.
Mala lived with a Mrs. Darval in London and went to work in a tin factory. She became quite proficient with the English language and retained an English accent throughout her life. She lived through the German air attacks on London. On one occasion, a bomb or rocket hit the factory where she was employed but not during her shift.
At some point, she met a young man named Lionel Meyer Brill who served in the Royal Air Force and was stationed in Aden for a tour. They married in 1946 and on November 1, 1947, they welcomed their first son, Peter Anthony, into their family. Lionel did not want to go into the family business and it was decided that the little family would seek opportunity in a new land. Thus a year after Peter's birth, Lionel, Mala and their young son embarked on the Parthia for a trans-Atlantic voyage to America.
The young family arrived in America and journeyed to Whitesville, NJ where they lived on a chicken farm with Mala's mother and step-father. Once Lionel secured employment with Friedland's Hardware in Lakewood, the family was able to move to an apartment on River Avenue in Lakewood. On April 23, 1951, Mala gave birth to her second son, Stephen Raymond. The family eventually moved to the Gertner Apartments, also in Lakewood.
Lionel and two other World War II veterans, Seymour Levine and Ben Rosenkranz, decided to form a company, "See The Boys, Lakewood Hardware" and established their business in Lakewood. The three partners were very successful and the business grew.
At the same time, Mala and Lionel worked to establish a conservative synagogue, Congregation Ahavat Shalom in Lakewood. Initially, services were held in the Kenmar Hotel. Lionel also edited the
monthly newsletter. For all their hard work, Mala and Lionel did not have a lot of money and on at least one occasion, could not afford the fee to attend High Holy Days Services. However, they remained dedicated to building up the new Congregation and eventually it was able to construct its own synagogue building. Lionel became vice-president of the congregation. Mala spent most of her time raising her two young sons; taking care of the household and supporting Lionel.
A rare vacation day was spent at the beach in Atlantic City. Days later, four-year old Peter was repeatedly falling. One morning, he awoke almost unable to swallow. A fast trip to the doctor resulted in a diagnosis of Bulbar Polio. Luckily, Dr. Gluck caught it early and Peter spent but two weeks in Monmouth Memorial Hospital. However, Mala now had a new challenge. Not only could Peter not attend school for several months but he required strenuous physical rehabilitation at home with frequent clinic visits to monitor his progress. Mala took on the role of physical fitness instructor and spent a great amount of time and effort over the next eight or so years until Peter was judged fully recovered. In addition, Mala became a volunteer with the March of Dimes. For years thereafter, she and Peter would visit local hotels at lunch time during the tourist season and Mala would deliver a speech about polio and solicit donations.
On weekends, the music from a variety of Broadway musicals would permeate the house. Mala and Lionel never were able to attend a Broadway play but they built up a modest collection of albums and were able to enjoy the music of Carousel, South Pacific, The King and I, Fiddler on the Roof, Porgy and Bess, Oklahoma and Camelot.
Over time, Mala and Lionel became naturalized American citizens.
Lionel wanted to be more than one of three partners in a hardware store and in the late 1950's joined the New York Life Insurance Company where he trained to become a sales agent. He gradually enjoyed some success and the family bought a small but new house in the late 1950's at 6 Hope Terrace where a ten-home subdivision was built on the west side of Lakewood.
While Lionel worked five to six days weekly, Mala raised her sons and took care of Duchess, a four-legged addition to the family. In 1960, Lionel entered the Million Dollar Club by virtue of his annual insurance sales and in the summer of 1961, Lionel enjoyed his first month of earnings exceeding $1,000.
For the first time, the family enjoyed a new car, a 1961 Bel Air Chevy.
Also, for the first time, the family seemed to be enjoying a little financial security and a bright future. Then in August, Lionel went into the Paul Kimball Hospital with heat exhaustion, a victim of long working hours and hot, humid weather. After a few days, he was due to be released and Mala drove to the hospital to bring him home. When she walked into his room, nurses and doctors were working feverishly to revive Lionel. He had developed a blood cut from lying in bed and then had a massive stroke when he began to move around and got excited about going home.
Suddenly, this young woman with an eighth grade education in Germany, two young sons and no work experience in over a decade was alone. Her husband of fourteen years had died. Her mother and stepfather had died. She had no family in America.
Mala's mantra over the years was "I am doing the best I can". And so it was. Mala went to work in the office of Lionel's two fellow New York Life Insurance agents in Lakewood, Ben Scope and Arthur Merkin. The family continued to live in their house and Ace came after Duchess passed away. The two sons progressed through school and Mala was proud of her boys as each graduated high school and then college.
After a year of graduate school, Peter was drafted into the Army in 1970 while the Vietnam War was still raging. There was never any question of dodging the draft and Mala kept her concerns to herself. On five or six weekends, Mala made the roundtrip to Fort Dix to pick up Peter and a number of fellow Lakewood High School alumni in Basic Infantry Training with weekend passes and bring them home. . .
Mala had single-handedly raised her two sons for almost a decade. She met a gentleman who had also lost his partner early in their marriage and gone on to raise two children by himself. And so it was that Mala married David Snyder and welcomed Ricki and Allan into the expanded family. Mala sold her house and moved into David's house on Princeton Avenue, Lakewood.
David owned Rab's Army Navy Store in town on Main Street and Mala helped out. At home, Mala raised orchids and African violets. After the deaths of Ace and David's dog, Sparky, Mala began her infatuation with "doxies". After a few years, she was the proud owner of Schatzie, Mandy and Vicki, three miniature dachshunds.
Mala and David wanted to contribute to the welfare of Lakewood. David served on the Zoning Committee and became vice-chairman while Mala joined the Shade Tree Committee and rose to become chairwoman, quite an accomplishment for someone with an eighth-grade education but a lifetime of experience and learning.
The years passed and it was time to sell the house and downsize. So Mala and David left Lakewood and moved into a retirement community along Route 77 in Toms River. Mala's trio of "doxies" had passed away but she was able to adopt one more, Tessie.
Mala and David lived independently in their house into their nineties but finally the infirmities of old age caught up with them and they relocated to nearby Leisure Park where they lived another three years in assisted living. David died on September 26, 2020 at the age of 101. Mala had to be transferred to the Jewish Home for Rehabilitation and Nursing in Freehold when Leisure Park elected to close the nursing department Mala needed. After just over a month in her new quarters, Mala passed away, just under two weeks after her ninety-sixth birthday.
Mala had journeyed through the horrors of World War II; the struggle to get by in America; the early loss of her first husband and having to raise two sons by herself. Her life had become more comfortable in the later decades but Mala always stayed true to her mantra "I'm doing the best I can". And so she did.
Mala is survived by her sons, Stephen and Peter, her step-daughter Ricki Peterson and her step-son Avi Snyder, his wife Ruth and their daughter Leah. Internment took place on September 13th alongside her beloved Lionel at Floral Park Cemetery, Monmouth Junction in the Congregation Ahavat Shalom section.
Given Mala's love for plants and her years of service on the Lakewood Shade Tree Commission, donations to plant a tree in her honor would be appreciated and appropriate.
Graveside Funeral Services
2:00 pm - 3:00 pm
Monday, September 13, 2021
Floral Park Cemetery
104 Deans Rhode Hall Road
Monmouth Junction, New Jersey, United States