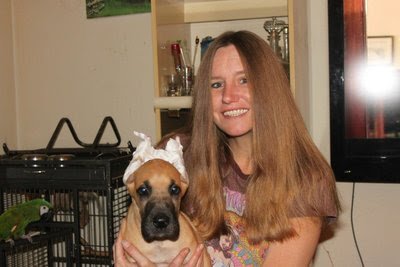 Obituary of Michale Sidra Shaiman Hughes
Michale Sidra Shaiman Hughes, 52, of Browns Mills, NJ, passed away on April 22, 2021, after a long battle with cancer. Missy was born on June 12, 1968 and raised in Lakewood, NJ. After graduating from Lakewood High School in 1986, she landed her first job as a sales associate for Micro Warehouse in Lakewood, then Firestone in Fort Dix, a 27-year career in sales. Missy spent time playing the drums and enjoying her animals; they were her children.
Missy is predeceased by her parents, Janet and Hyman Shaiman; Harold Felix, Jr., Ian Felix, Leslie Rizzuto. She is survived by her brother, Joseph Shaiman, his wife, Nancy, and daughter Ella; Aunt Sandy Freedman; Mike Hamilton, her companion of 10 years; and many cousins, Jeanne Werner, Charles Rizzuto, Carly Rizzuto, niece Fiama, Sandy Kleinschmidt, Brian Felix, and Brandon Felix.
Graveside Funeral Services will be held 11:00am Sunday, April 25, 2021 at Samptown Cemetery, South Plainfield, NJ. Donations in Missy's honor may be made to the Deborah Hospital Foundation www.deborahfoundation.org. Funeral arrangements are under the direction of Belkoff-Goldstein Funeral Chapel, Lakewood, NJ.
Graveside Funeral Service
11:00 am
Sunday, April 25, 2021
Samptown Cemetery
1500 New Market Street
South Plainfield, New Jersey, United States