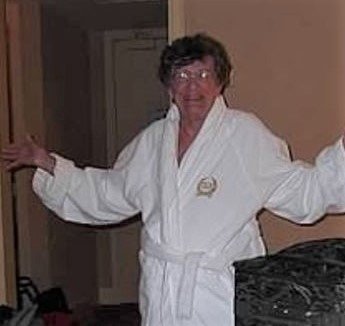 Obituary of Estelle M. Roey
Estelle Margaret Nichols Bloom Roey
Age 94 Lakewood, NJ
Estelle ("Penny") Roey, Leisure Village, Lakewood died Friday January 29, 2021, at home.
Born in New York City, Estelle lived on Creston Ave. in the Bronx before moving to Point Pleasant, NJ, where she graduated from high school. She continued her education at Trenton State Teacher's College and New York University, where she earned a Bachelor of Science Degree in Education. Later, she received her Master's Degree in Child Psychology from Fairleigh Dickenson University. She was a teacher in the Freehold Township School District, and an advocate for children's rights, retiring in 1986.
To quote an old friend, "Penny" was "a true modern woman". She raised a family, worked full time, and did amazing charity work that helped build Israel, with no expectation of recognition. She was a lifelong member of Hadassah, Temple Sons of Israel (Englishtown), was on the original Freehold Area Hospital Auxiliary responsible for fundraising for the building of what is now Centra-State Hospital. She was a lover of literature, nature, travel, the arts, opera, Israel and most-of-all family.
Estelle is survived by her children, Herbert Bloom (Alisa Bastiani), Phyllis Fiore Davis, Heidi Bloom Leeds (Chris); Sister-in-law, Jean Nichols, stepchildren Patricia (Mark) Freedman and Kenneth (Margaret) Roey; eight grandchildren, four great-grandchildren, and many loving nieces, nephews and friends. She was predeceased by her first husband Oscar Bloom, her second husband, Henry Ely Roey, and her beloved brother, Irving Nichols.

Services will be held Wednesday Feb. 3rd, 1:00 pm, at Beth Am Shalom 1235 NJ 70, Lakewood with Rabbi Pilavin (Sons of Israel, Englishtown). Burial will be at Beth Olam Memorial Park at the same location. Funeral arrangements are under the direction of Belkoff-Goldstein Funeral Chapel, Lakewood, NJ.
In lieu of flowers donations may be made to Hadassah Women's Zionist Organization, Trump Building 40 Wall Street, New York, NY 10005
Funeral Services
1:00 pm
Wednesday, February 3, 2021
Beth Am Shalom
1235 Highway 70
Lakewood, New Jersey, United States
Graveside Committal
1:30 pm
Wednesday, February 3, 2021
Beth Olam Memorial Park
Route 70 West
Lakewood, New Jersey, United States