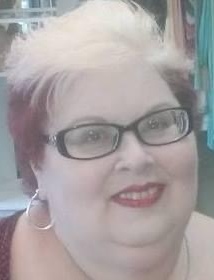 Obituary of Nancy Rivka Lippel
NANCY RIVKA LIPPEL (Carlinsky)

After some recent health struggles, Nancy Rivka Lippel (Carlinsky) passed away on December 25th, 2020. She was 1 day short of her 66th birthday.

Born to Sam and Sally Carlinsky in Bayonne and then Jersey City where she grew up until the family relocated to Union Twp. where she graduated class of 1972. Preceded in death by her husband of nearly 40 years - Philip Lippel. She is survived by her son Everett (40), daughter Mindy (39), Daughter-in-Law Dana, and her grandchildren Gabriella, Olivia, Noah, Juliana, and Aria whom she loved and cherished more than anything in the world.

Throughout her life, Nancy had an effect on everyone she encountered with her lively boisterous personality and grand engaging mannerisms. An affectionate and loving mother to her children which was the focal point of her adult life. In her earlier years, Nancy spent much of her time as a fun-loving and devoted aunt to her nieces Sabrina and Becky, and her nephew Jonas whom she loved dearly. A pianist who enjoyed and shared music with her family and always quick with a smile or joke. She also had a wonderful extended family of friends whom she surrounded herself with for many years. Anyone who was invited over for holiday meals was in for a treat! It brought her so much pleasure to provide warm home-cooking and care for her family.
Graveside Funeral Services
10:30 am
Thursday, January 7, 2021
Freehold Hebrew Benefit Society Cemetery
Business Route 33 West
Freehold, New Jersey, United States